Nadrich & Cohen, LLP
6809 Indiana Ave #144
Riverside, CA 92506
Top-Rated Riverside Personal Injury Lawyers
The Riverside personal injury law firm of Nadrich & Cohen, LLP is experienced, aggressive and successful. We can get you to the best doctors and get you a rental car if you need one. Our Riverside Law Office is conveniently located at 6809 Indiana Avenue, Suite 144.
Our Riverside personal injury law firm leaves no stone unturned when it comes to clients' claims.

Our car, motorcycle, bicycle, truck, dog bite and personal injury lawyers will get you the maximum recovery. If you or your loved one had a personal injury, our Riverside personal injury attorneys have the financial resources to obtain for you the highest recovery against any responsible party. When you hire our accident law firm, you get highly experienced automobile accident attorneys, personal injury lawyers, paralegals, and investigators. When you need a personal injury lawyer, call on the law firm with the best resources to fight for you. Call us today for your confidential consultation at (951) 683-8188.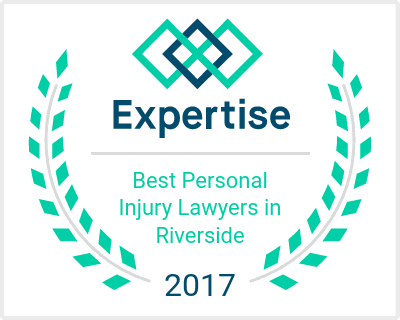 Nadrich & Cohen's Riverside personal injury law firm has an automobile, motorcycle, bicycle, dog bite and personal injury lawyers who have tremendous success and are ready to help you with any:
Automobile accidents, Motorcycle accidents, Truck accidents
Bus, train, boat, and plane accidents
Bicycle accidents
Accident death/wrongful death
Pedestrian accidents
DUI or drunk driving injuries
Dog bites
Multi-vehicle accident
Asbestos Exposure
Benzene Exposure
Nursing home abuse
Slip and fall accidents
Premises liability and construction site accidents
Trust our Riverside personal injury attorneys to be on top of every issue of your case. Very few accident law firms have our resources at their disposal, beginning with the track record of our experienced automobile accident attorneys and personal injury lawyers. Choose this moment to call us to put Nadrich and Cohen's Riverside injury law firm in charge of your case. We will get you everything you deserve. Call us for your free consultation.
Not all Riverside personal injury law firms offer equal quality representation. In a case involving personal injury, the Riverside injury attorneys of Nadrich and Cohen will obtain an excellent settlement.
Let's Discuss Your Personal Injury Case
We have recovered in excess of $350,000,000 on behalf of our clients
Latest Accident News