Nadrich & Cohen, LLP
2572 21st Street
Sacramento, CA 95818
CALL NOW: (916) 443-5486
Personal Injury Lawyer Sacramento CA
The Sacramento metropolitan area has grown tremendously in the past few decades. Because the Sacramento area is so spread out, many residents commute to surrounding communities for employment. It's not uncommon for Sacramento residents to drive thousands of miles each year, going to and from their job. Such long commutes can lead to heavy traffic and resulting accidents.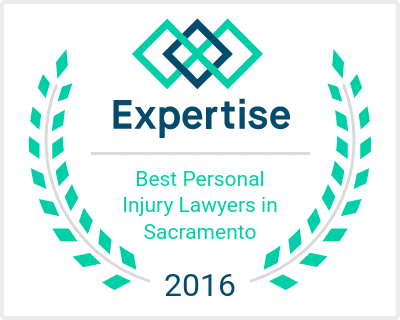 A major accident can happen at any time. Whether you suffered injuries because of a traffic accident, dog attack, a dangerous condition or other types of personal injury, the Sacramento personal injury lawyers of Nadrich & Cohen, LLP can help you obtain the compensation you deserve.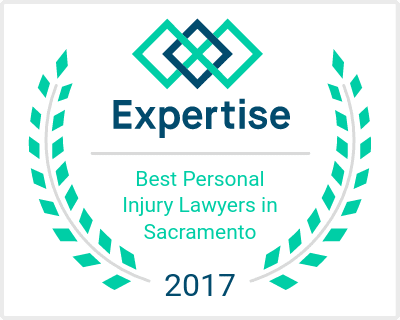 Our office is conveniently located at 2572 21st Street, Sacramento, CA 95818. We are located south of the 305, between Broadway and 2nd Avenue. Over the last 27 years, our Sacramento personal injury lawyers have helped hundreds of injured clients.
Most Recent Settlements and Victories
$500,000 Settlement
Long-term care facility provided neglectful care to an immobile patient. The patient developed Stage III bedsore due to facility's neglect.
$450,000 Settlement
While boarding a city bus, an elderly female was pushed off of the first bus step and onto the ground when a bus driver closed the door on her. Client suffered a femur fracture requiring surgery.
$250,000 Pre-Trial Settlement
Professional athlete failed to disclose sexually transmitted disease status. Defendant infected female with a virus without her knowledge.
$150,000 Settlement
Defendant accidentally hit the vehicle's accelerator pedal in a Fair Oaks parking structure, pinning pedestrian's arm between Defendant's vehicle and a large parking structure pillar. Plaintiff suffered a broken arm.
$145,000 Settlement
Davis resident was struck by a car while riding his bicycle with a cycling club.
$40,000 Settlement
An Oak Park resident was viciously attacked in her own backyard by a police K-9 dog on the hunt for an at-large fugitive. Laceration and sutures to victim's lower calf.
Injury Claims We Handle
Traffic accidents – Whether you were a pedestrian hit by a car, a motorcyclist or bicyclist hit by a passenger vehicle or a motorist involved in a crash with a commercial truck, we can handle your case.
Dog bites – Pet owners can be held liable when their dog attacks. Dog bites can cause disfigurement and may require stitches and multiple surgeries. If you or your child was attacked by a dog and suffered injuries, you may be able to file a personal injury claim against the dog owner's home owner's insurance company. Call us to find out more about pursuing a dog attack claim.
Toxic exposure – If you or a loved one has developed a serious medical condition from exposure to hazardous products or materials, don't suffer in silence. If you were exposed to asbestos, lead paint, benzene, pesticides including Roundup, contaminated food or other toxic substances, call now to see if you have a case.
Other types of personal injury – Personal injury encompasses a variety of situations. If you were injured due to nursing home abuse, slip and fall, brain injury, construction accident, farming accident, you may be able to obtain compensation for your injuries.
When you choose Nadrich & Cohen, LLP, you get an aggressive team with decades of experience handling claims similar to yours. Injuries can result in numerous damages, including medical expenses, lost wages, disability and pain and suffering. Not all victims recover from their injuries. Some damages can last many years – or even a lifetime. It is important to secure your financial future so that you are equipped to handle these losses. That's why we will work hard to help you obtain the highest amount of compensation possible.
If you suffered personal injury due to someone else's negligence, don't hesitate to contact Nadrich & Cohen, LLP today. We can evaluate your case at no charge. Give us a call at (916) 443-5486, and we will respond in a timely manner. In fact, we promise to respond to your inquiry within 24 hours.
Sacramento Civil Court Information
Gordon D. Schaber Sacramento County Courthouse
720 9th Street
Sacramento, CA 95814
Civil Hours: 8:30 a.m. to 4:00 p.m., Monday through Friday (excluding court holidays)
Nadrich & Cohen, LLP
5

stars
-
This is the first time I ever hired a lawyer. I was a bit scared. The paralegals and staff at Nadrich & Cohen kept me calm throughout. I am happy with the settlement.
Riley Sadick